Monzingo Placement – Senior Estate Planning Paralegal – Ohio
Announcement
Monzingo Legal is happy to announce the placement of a Senior Estate Planning and Probate Paralegal for our law firm client in Dayton, Ohio. If your firm is in need of a  highly skilled and experienced Paralegal, Monzingo is a Legal Recruiter who can assist you in designing the paralegal job role and commencing a local or national search for a successful candidate. Contact Mary Beth Monzingo at (239) 770-8823 or mb@monzingolegal.com.
The Dayton Estate Planning Paralegal:
assists attorneys with well established and thriving trusts & estates law practice;
meets directly with probate clients and attorneys;
cares about clients and their individual situations;
is a problem solver;
documents processes and follows established procedures;
is exceptional at math and arithmetic;
have a heart for helping others.
Paralegal Job Skills
MS Office (Outlook, Word, Excel), QuickBooks, and efficient typing, along with 4+ years of Paralegal experience in estate planning and/or probate law in the state of Ohio.
ABOUT
Founded in 2013, Monzingo Legal Search is a national legal recruiting agency. Monzingo places attorneys, paralegals, legal assistants, and marketing and management professionals in law firms across the U.S. For more information, see www.monzingolegal.com or call (239) 770-8823.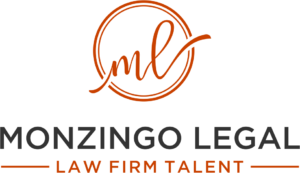 Share our post with others