Why Accepting Counteroffers Could Cost You
Seeking a new career opportunity can be one of the most important life changes you may face and in the process, accepting counteroffers, or not, is an important decision. Before embarking on a job change, first consider all factors about your current position and what you are seeking.
You may like your current job, but know it is time to move on to something more challenging with upward growth opportunities. You may feel your current role is stagnant and there is no where to go. However, if you like your current employer and environment, consider thoughtfully approaching the owner or your supervisor about how your talents and skills could be used in other capacities and if there are opportunities to take on more responsibilities with the matching salary increase. You never know, your "new job" could be right in front of you. If this does not work and you start your job search then receive a job offer, accept it and resign, your current employer might present you with a counteroffer. Be careful when considering accepting this counteroffer as it could cost you.
Get Clear on Your Motives
If you are seeking a new job because you need to earn more money, ask for a raise first at your current job. It is hard to find a working environment that fits just right for you, so changing for money only could move you to place that is a not a personality or skills fit, no matter how much more money is involved.
Many times jobseekers are looking for shorter commutes or better benefits. If commute is the only reason you want to change jobs, inquire at your current employer if there are any flexible hours options, like 10 hours per day for 4 day per week, or working part of your job remotely in general. As to benefits, inquire with HR as to if new benefit options may become available in the future. Again, if you like your current job but have these concerns, address them front on as you never know what management can do for you until you ask.
The Counteroffer
If none of the above solutions are working out, then you will want to start a new job search. It is best to be absolutely certain that you will accept a job if it is right for you.
Once you have a written offer in hand, the dreaded resignation talk or letter ensues with your current employer who may panic and present you with a counteroffer increasing your salary. Most of time, you will want to decline a counteroffer because your employer may start looking for your replacement unbeknown to you if they know they cannot sustain the higher salary. Additionally, your behind-the-scenes job search alerts your employer that you may lack loyalty and future commitment to your current position. Lastly, your employer now does not know how long you will stay as they might realize they most likely cannot offer you the career satisfaction you desire.
Research shows that about 50% of people who accept a counteroffer leave for a new job within the following 12 months. A counteroffer may seem like a good option at the time, but it certainly does not guarantee job satisfaction that you are seeking for the future.
ABOUT
Founded in 2013, Monzingo Legal Search is a national legal recruiting agency. Monzingo places attorneys, paralegals, legal assistants, and marketing and management professionals in law firms across the U.S. For more information, see www.monzingolegal.com or call (239) 770-8823.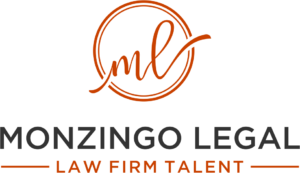 Related article:  5 Things to Keep Quite About in Your Work Environment
Share our post with others